Mark Benson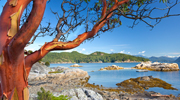 Life is a journey, both internal and external. As a child, I was fascinated with nature and was constantly exploring unknown neighbourhoods, forests, and river ways...
read more
Jennifer Love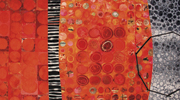 Jennifer refers to this work as "Botanical musings through explorations of surface design on fabric." The inspiration for Cuttings comes from the botanical world, both the wild... read more
Rockwater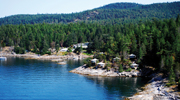 It is no secret that the Sunshine Coast has some of the best vacation and adventure destinations in British Columbia. It came as no surprise, therefore, when the...
read more
SC Community Orchestra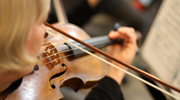 The twentieth anniversary of any arts organization in our day and age is cause to celebrate, and this May the Coast Symphony Orchestra (CSO) plans to celebrate...
read more
What is ZOOM?
ZOOM is a specialty magazine showcasing life on the Sunshine Coast of British Columbia through all-colour photographs of its people, places, arts and events.

ZOOM has generated excitement among its growing number of readers who enjoy its pages full of smiling faces amidst beautiful images of nature and wildlife that the Sunshine Coast is known for. Not surprisingly, people eagerly await each ZOOM installment.

Readers have gone as far as mailing copies of the magazine to relatives and friends across Canada and overseas to share experiences and memories captured in the photo layouts of ZOOM's pages. Every ZOOM issue features works by both amateur and local photographers, Sunshine Coast artists in various media, exciting music festivals, community events, local sights and destinations, and more!