Men's shirts, bags, belts, blouses, bikinis, denim in all its glorious variety (inky dark, faded, cut off . . .), casual shoes of every description, and hats—real felt hats in deep and satisfying colours. This is a store you can spend some time in. It's casual, comfortable, country-cottage, earthy; it's the quality stuff people really wear.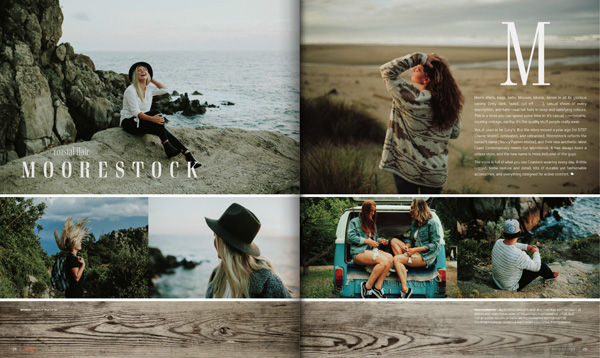 Yes, it used to be Lucy's. But the store moved a year ago (to 5707 Cowrie Street), renovated, and rebranded. Moorestock reflects the owner's name (Nancy Palmer-Moore), and their new aesthetic: West Coast Contemporary meets fun Woodstock.
It has always been a unisex store, and the new name is more inclusive of the guys.
The store is full of what you see Coasters wearing every day. A little rugged, some texture and detail, lots of durable yet fashionable accessories, and everything designed for active comfort.
Words | Nancy Pincombe